New Blue-State Government COVID Guidelines Include Blindfolds, Earmuffs
by Hugh Jashol
May 18, 2020
WASHINGTON, D.C. —  While leaders of conservative red states are reopening their economies and lifting oppressive COVID-related protective measures, politicians in key blue-state liberal strongholds across America have doubled down on restrictions. States like Michigan, California, and New York are now requiring blindfolds and earmuffs for all of their subjects constituents, in addition to marginal-at-best mask requirements, and economically-ruinous "stay at home" measures.
"This really doesn't do anything other than ensure that our people can't hear, or see, what's really going on here," explained Speaker of the House Nancy Pelosi, a California democrat. "Look, I know I was one of many Democrats calling Trump racist and urging everyone to run out to Chinatown in the early days of the COVID crisis, but the situation is different now."
And what, exactly, is "different now?"
"After our trumped up 'Russia collusion' and laughable impeachment attempt," Pelosi explained, "combined with our inexplicable selection of "Gropey Joe" Biden as the Democratic candidate for President, we really don't have anything to offer potential voters, especially those in political swing states like Pennsylvania and Florida. So the best we can hope for is that voters just don't see us coming in November. Economic catastrophe is our only hope."
Economic catastrophe? Let's all kneel before the reigning Queen of Democrats and beg: "Help me economic catastrophe, you're my only hope!" That's a hell of a platform to run on in 2020…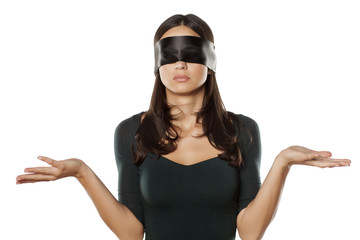 ---
Article 107 of the military's Uniform Code of Military Justice covers "False Official Statements." As our name implies, we are a satirical site, and you shouldn't think anything we publish is real. You should, however, mercilessly mock anyone who does. You can follow Article 107 News on Twitter at @Article107News. If you're looking for real news, check out our sister site The Havok Journal. Or you can visit us on Facebook or follow us on Twitter at @HavokJournal.
An Article 107 News Publication
The best place to get the facts before they happen!